Invitations
Opening Ceremony
Wednesday 28, 6 p.m. – Access to Hall 5
Exhibitor's Cocktail
Wednesday 28, 8 p.m. – CCS Auditorium
Only for exhibitors – Valid for 2 people per company
See you there!
Useful data
Social networks
Our hashtag for Facebook, Instagram and Twitter is: #ExpoFerreteraAR
Optical reader – hired to Gonix
Request and return the device in the trade center access.
Information Kit
You will receive it in your booth the first day of the event.
It includes: official catalogue, disassembly report and certificate of participation.
Satisfaction survey
We will hand it to you in your booth the last day of the exhibition. And we will pick it up afterwards. Please, fill it in. Your opinion helps us to improve.
Visit of education entities
Thursday, August 29, from 1 p.m. to 6 p.m.
The entities have made a formal request and met certain requirements.
Reminders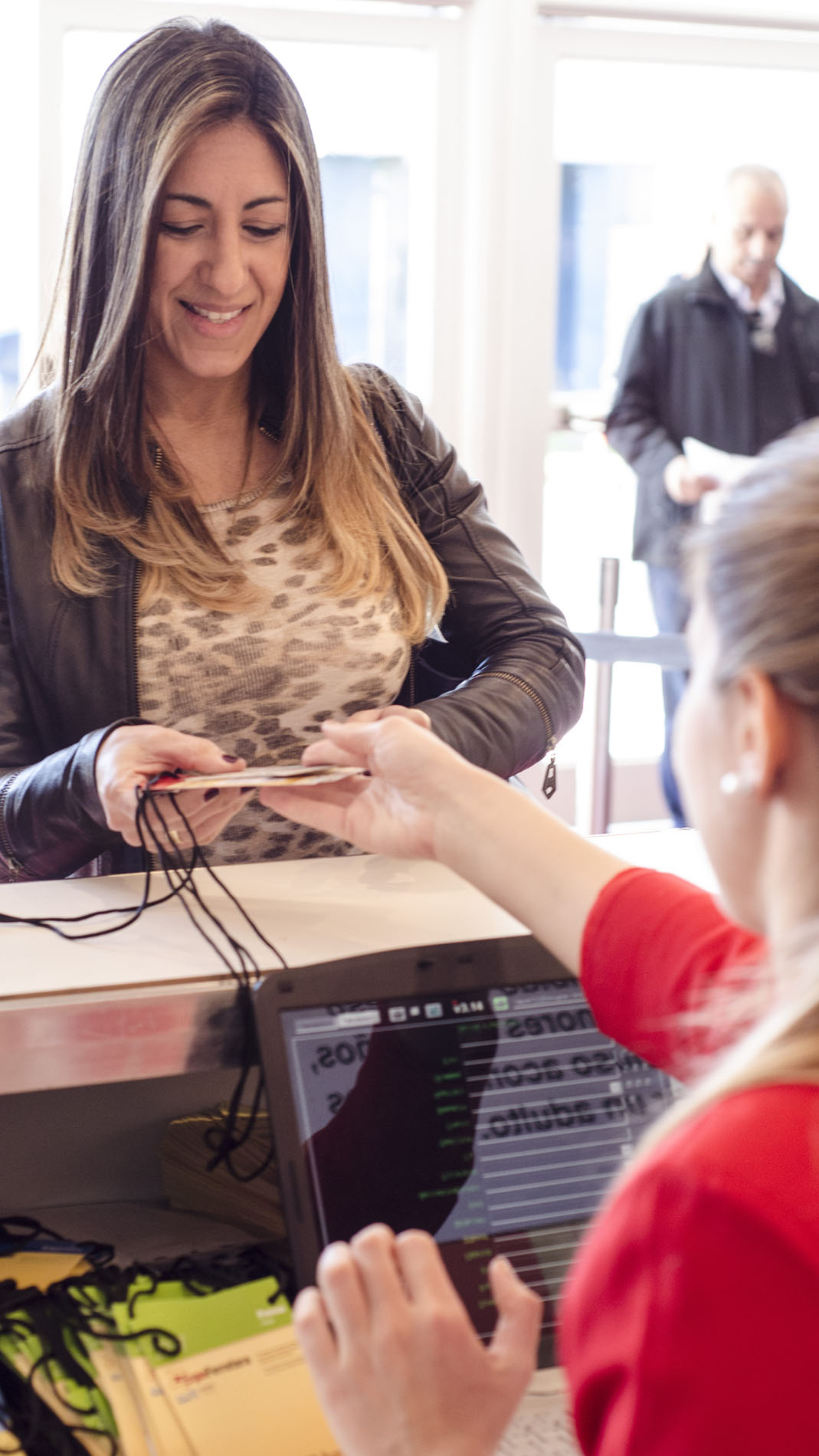 It is not allowed to hand in brochures in the aisles.
Opening Hours
Visitors - Wednesday to Friday from 1 p.m. to 8 p.m. – Saturday from 10 a.m. to 7 p.m.
Exhibitors – Wednesday to Friday from 11 a.m. to 8 p.m. – Saturday from 8 a.m. to 7 p.m.
Transfers – Exclusive service for ExpoFerretera
Estimated frequency: 20 minutes
Wednesday to Friday from 1 p.m. to 8.10 p.m. – Saturday from 10 a.m. to 7.10 p.m.
Stops:
Plaza Italia: Av. Sarmiento 2715 – Sarmiento Theatre
Costa Salguero Center: Hall 1
Access in the CCS
Hall 1 and 5
Admission
Event only for the sector's business professionals. The access is free of charge. To register you should submit your ID.
The organizers reserve the right of admission and permanence at the exhibition grounds.
Children under 14 years old will not be admitted, even if they are accompanied by an adult. Babies can only enter in baby strollers.
Online registration for visitors
Exhibitors' kids - Only one day of authorized access
Saturday, August 31 from 4 p.m. to 6 p.m.
IMPORTANT: For safety reasons, please take away children at the requested time. Without exceptions.
Press authorization
If you invite journalists, you should register them online before Monday, August 26 at 6 p.m.  Please take into account that media and freelance professionals who are not pre-registered will not be accredited. Should you have any query, you can contact: prensa@argentina.messefrankfurt.com
Authorizations before the event
Photographers and/or cameramen
They should be registered before the event. If you hired a professional, you should get him/her the corresponding registration card of "Booth Staff". Do not forget to inform him/her that he/she could NOT take pictures of other booths, areas, sectors, etc.
Shows
All the events organized by the booth should be previously authorized by the organizer.
In both cases, please contact the Exhibitor's Service Team: +54 11 4514 1400 Mercedes Sánchez (Ext. 4118) and Mariana Llano (Ext. 4252).