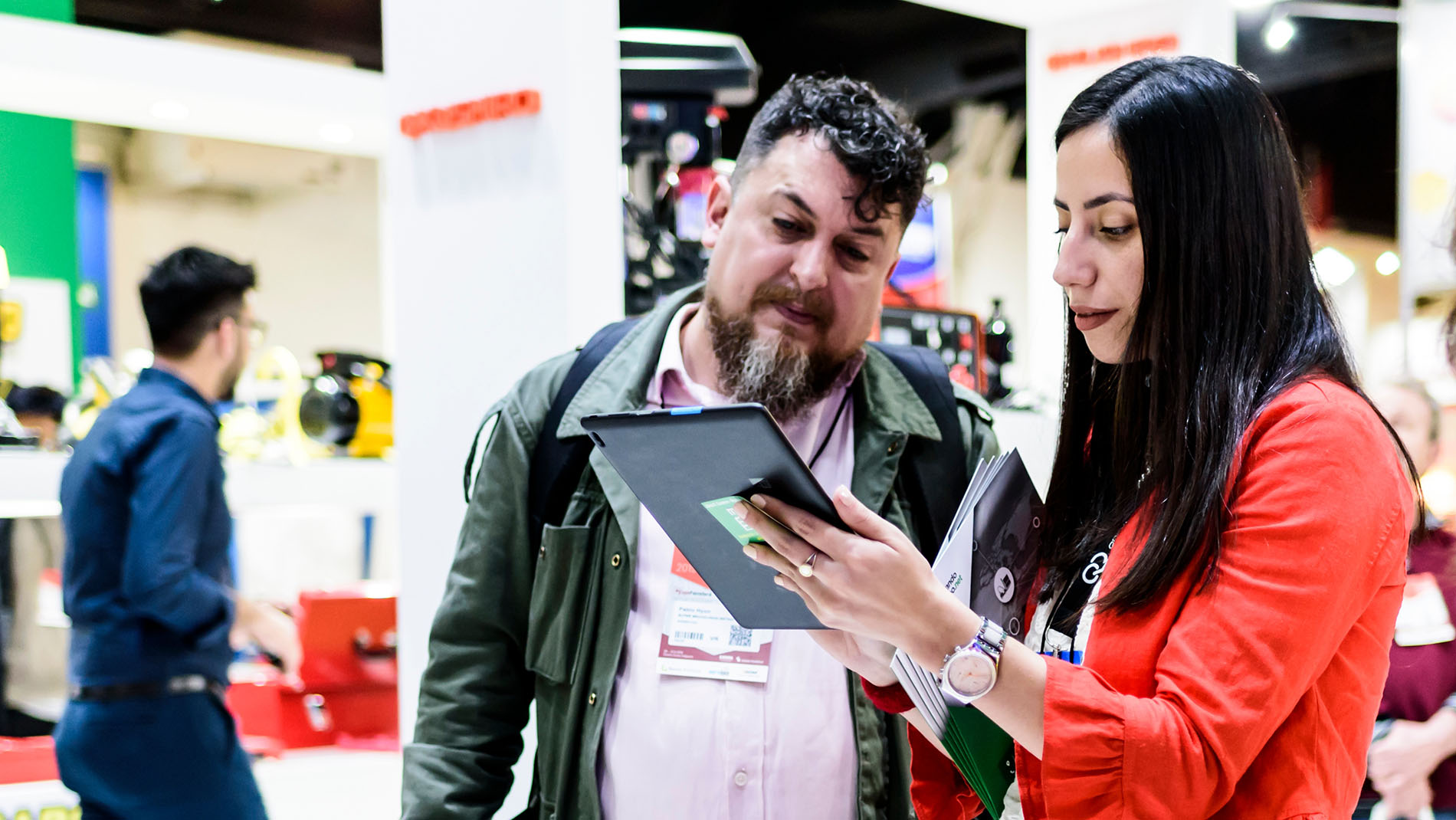 From December 1 to 4, ExpoFerretera will be held at the Costa Salguero Center in Buenos Aires and gather the main protagonists of the hardware, plumbing parts, paint, and construction materials sector, who will participate in different training and education activities. 
The exhibition reopens after two years, with renovated premises focused on professional training and showcasing the most recent novelties and trends. One of them is the Machines Plaza, an open-air exhibition area for live demonstrations of equipment and products, ideal for learning first-hand about the latest technologies and equipment.
"Outdoor spaces gain prevalence in this edition," said Mr. Ezequiel Gorbarán, ExpoFerretera Project Manager. "They will let us follow the required protocols and allow exhibitors to present their products with live demonstrations. In addition, under the expert guidance of the sector's main players, both professionals and hobbyists will be able to hone and improve their skills."
CAFARA will present a series of conferences addressing the topic of family business and the new Hardware Store 2.0 model. "We must rethink our traditional hardware business model, which currently shares a world with large-scale e-commerce technologies," said CAFARA President Mr. Sergio Angiulli. "We face a new paradigm where Artificial Intelligence promotes new ways to look at the world, while we find ourselves in a generational renewal that we must begin to accept and adapt to. CAFARA's objective for these seminars is to discuss and debate these significant changes, which are not far off."
There is an important detail about this edition that should be noted: it is held in December, when summer begins in South America. This encourages using and adapting outdoor areas for the trade fair. That ExpoFerretera International Hardware, Plumbing Parts, Paint and Construction Materials Trade Fair Costa Salguero Center Buenos Aires, December 1 – 4, 2021 Page 2 is why ExpoFerretera will have a Food Garden, where in addition to eating you can enjoy a more relaxed space, respecting the protocols and sanitary measures established by the health authorities.
You can also visit the now classic Hardware Livingroom, dedicated to entrepreneurs and small businesses presenting single products. 
News in the digital space
Visitors will have access to the Exhibitor Search, a digital platform providing detailed and updated information about the products and services of participating companies. It will be brought online a few days before the event, and will allow direct contact between visitors and exhibitors until a year and a half after the exhibition. 
ExpoFerretera will be held from December 1 to 4, 2021 at the Costa Salguero Center in Buenos Aires, Argentina.
The exhibition is only for businessmen and professionals of the sector. With an invitation: free of charge.
To be accredited at the event, you must present your ID or passport. 
Further information: www.expoferretera.com.ar
Press information and photographic material here
Social Media:
Facebook I Twitter | Instagram | LinkedIn

Background information on Messe Frankfurt

Messe Frankfurt is the world's largest trade fair, congress and event organiser with its own exhibition grounds. The Messe Frankfurt Group employs around 2,500* people in a total of 30 subsidiaries. The company generated annual sales of approximately €250* million in 2020 after having recorded sales of €738 million the previous year. Even in difficult times caused by the coronavirus pandemic, we are globally networked with our industry sectors. We have close ties with our industry sectors and serve our customers' business interests efficiently within the framework of our Fairs & Events, Locations and Services business ExpoFerretera International Hardware, Plumbing Parts, Paint and Construction Materials Trade Fair Costa Salguero Center Buenos Aires, December 1 – 4, 2021 Page 3 fields. One of the Group's key USPs is its closely knit global sales network, which extends throughout the world. Our comprehensive range of services – both onsite and online – ensures that customers worldwide enjoy consistently high quality and flexibility when planning, organising and running their events. We are expanding our digital expertise with new business models. The wide range of services includes renting exhibition grounds, trade fair construction and marketing, personnel and food services. Headquartered in Frankfurt am Main, the company is owned by the City of Frankfurt (60 percent) and the State of Hesse (40 percent). For more information, please visit our website at: www.messefrankfurt.com
* preliminary figures 2020
Background information on Messe Frankfurt Argentina

Messe Frankfurt Argentina is the affiliate of the worldwide trade fair organization leader. The purpose of the fairs is to promote actual business meetings to boost activity in regional markets, in the domestic market and in turn prompt the development of the technological pole in each area. The current portfolio of shows of Messe Frankfurt Argentina includes the following exhibitions: Automechanika Buenos Aires, BIEL Light + Building Buenos Aires, Busworld Latin America, Confemaq, Emitex, ExpoCehap, ExpoFerretera, ExpoMant, Salón Moto, Intersec Buenos Aires, Simatex, Tecno Fidta. In addition to numerous congresses and special events for third party, such as Argentina Oil & Gas Expo Buenos Aires, Argentina Oil and Gas Expo Patagonia and Arminera, among others.
For more information, please visit our website at www.argentina.messefrankfurt.co