ExpoFerretera, organized jointly by Messe Frankfurt Argentina and the Argentine Chamber of Hardware Stores and Related Products (CAFARA), is the center of business for the hardware industry in South America and the only one in its specialty in Argentina. The main players of the market take part in it, thus gathering simultaneously offer and demand. Know its most relevant facts and figures.
2023 edition
The 2023 edition will cover an area of 12,000 sqm, with 200 exhibitors and 12000 local and international visitors.
2023 Factsheet available soon
Summary of 2021 edition
The 2021 edition covered an area of 12,000 sqm in which 200 local and international exhibitors presented their latest news in products and services to 11,500 business professionals, shopkeepers and hobbyists from different countries. 90 meetings were celebrated in which buyers from different countries met with Argentine small and medium companies that are able to export. ExpoFerreterawas supported by 26 entities.
The figures of ExpoFerretera 2021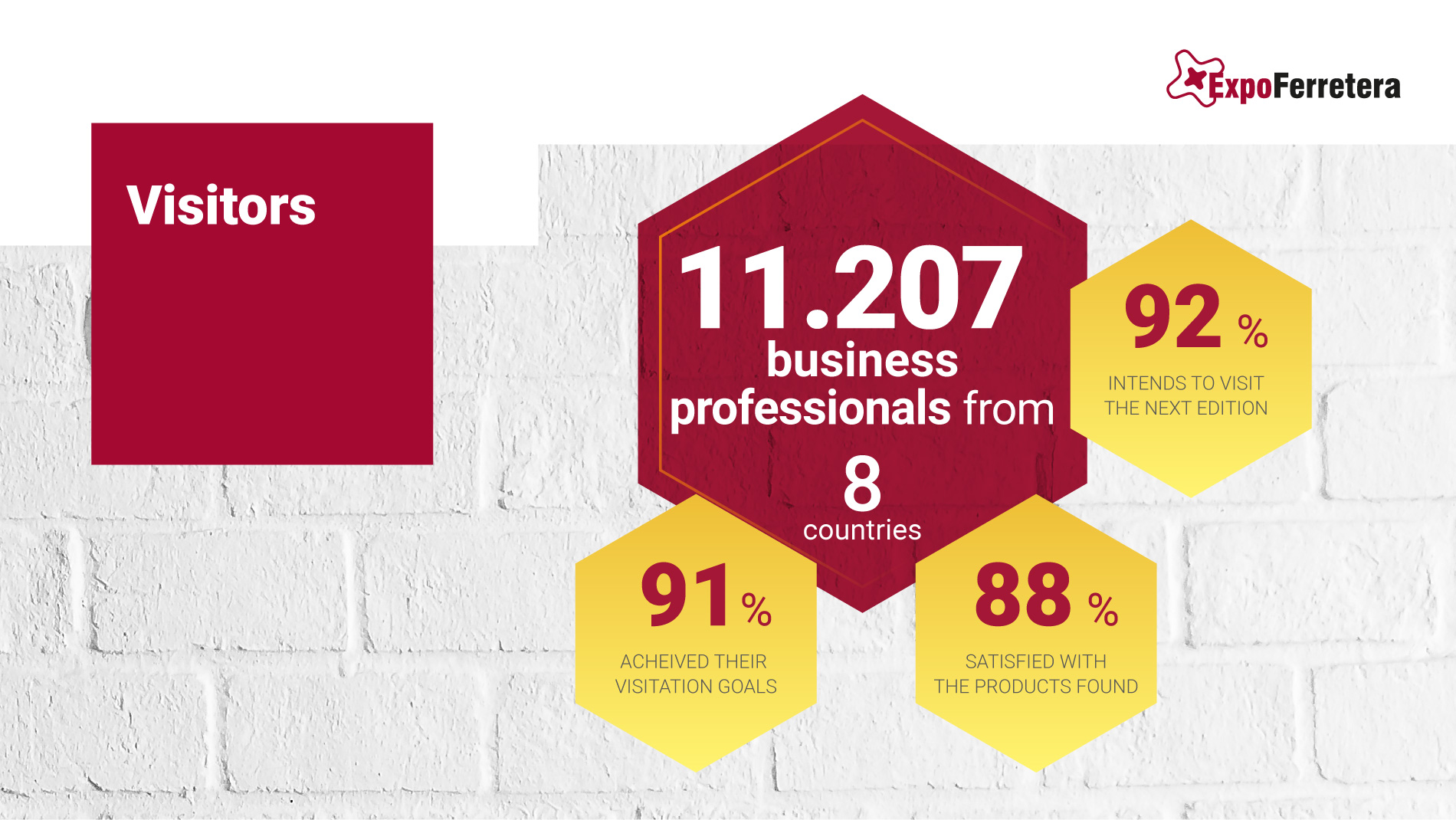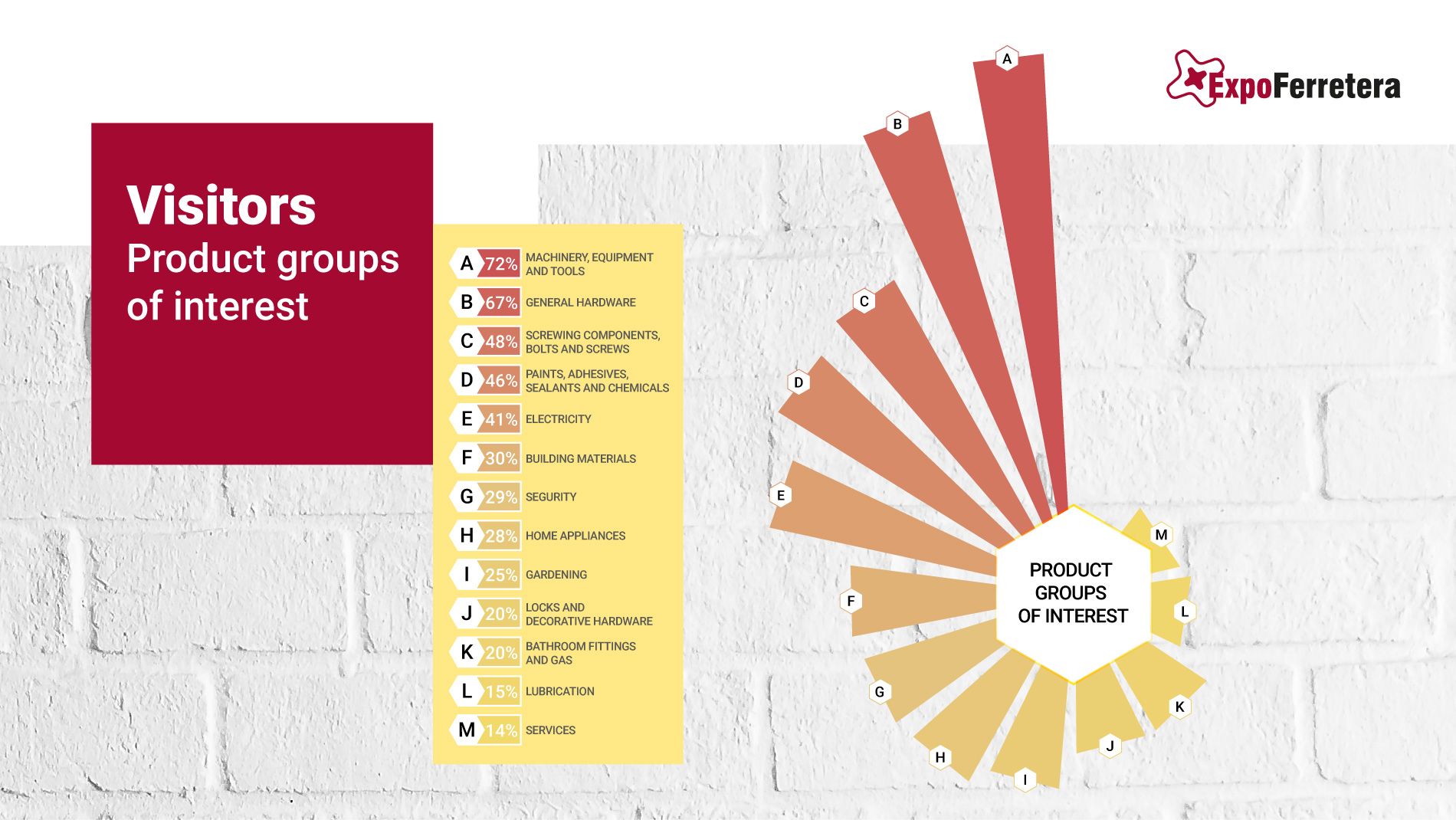 Visitors' profile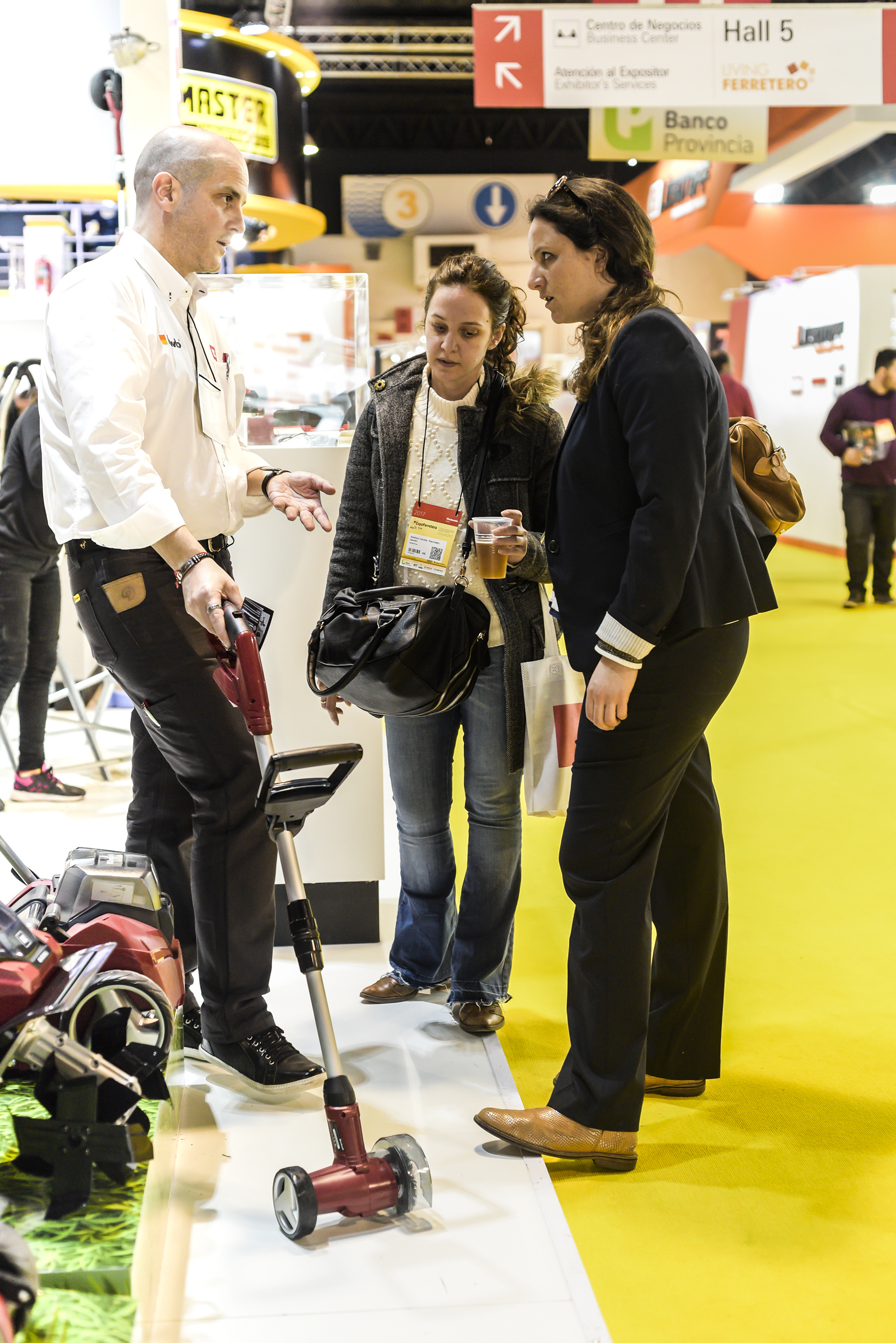 Every two years, ExpoFerretera receives approximately 18,000 visitors from different countries. Among the main visitors we find:
Hardware shopkeepers
Decorators
Electric engineers
Machine operators
Painters
Locksmiths
Gardeners and landscape gardeners
Qualified workers
Consortium managers
Professionals of the building, hiring and planning industry